"Labella Pizza & Pasta Was Voted Best Pizza in the County Twice."

Customer Comments for Labella Pizza & Pasta

72 Broad Street, Waterford, NY 12188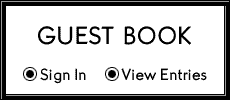 "Love this place. We order from here all the time, we don't eat in the restaurant, so I can't advise you in that respect. But delivery wise the food is yummy yum. Go for it!"

"This is the best brick oven pizza I've had in the Lansingburgh area. The crust is thin but not too thin, and just the right amount of chewy and crispy. The sauce is well seasoned with fresh basil. And like I said, it's not the best I've ever had, just the best I could find in the area. I've never been to the restaurant, I've just gotten delivery, and they have always been friendly and on time."

"Some of the best pizza in the area (with the exception of the sausage pizza), and their garlic knots are to die for. Very speedy delivery times!"